Who Do You Browse With?
I wrote a blog nearly a year ago expressing my mistrust in Google Chrome and asserting my position that when Chrome became available for Mac (my preferred computer) I would not be jumping on that bandwagon.
Well, what a difference nearly a year makes. I did stay somewhat true to my word and I was not the first, the second, or even the thousandth to jump on the Mac compatible Chrome bandwagon last spring. But jump, I eventually did.
The bugs I encountered a year ago; the incompatibility with Google's own commodities such as YouTube and Gmail, had been worked out. The browser offered a variety of sleek new skins with which I could customize it and the load time for my favorite sites saw a noticeable, albeit not huge, improvement from Firefox.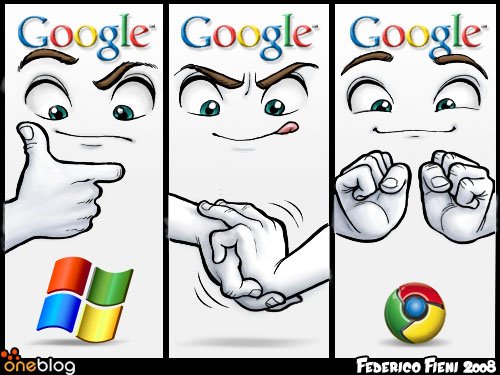 And according to the numbers released by W3School's Browser Statistics Month by Month last week, I wasn't the only internet user to take notice of Chrome's advancements: Chrome was used for 10.8% of visits to W3School site in January 2010. A solid 3rd place after Mozilla Firefox (46.3%) and Microsoft Internet Explorer (36.2%).
Out of curiosity I used Google Analytics to get an idea of how the browser war was playing out with the visitors of WhatsUp Gold's external blog www.whatsupgold.com/blog.
Sure enough, there was a marked upswing in visitors using Chrome to come to our blog in January as well. Our stats for January were about the same as W3School's showing. Chrome rang in at 10% whereas Firefox held 33% of the use and Internet Explorer 51%.
But what was more interesting to me – and more impressive proof of this market trend – was the jump in Chrome use between November and December. In November Chrome barely showed up in our analytics. It was used for .03% of the visits, just coming in under Safari's .035% share. Firefox counted for 22% while Internet Explorer dominated at an impressive 69%.
But December brought a noticeable shift; Chrome suddenly jumped to 7% of the use while Safari stayed around the same. Firefox stayed around the same overall percentage where Internet Explorer saw a drop off to 54%.
It's my opinion that Chrome's market increase is largely due to frustration with Internet Explorer. Security issues aren't anything new with the browser, but renewed concern over it's security led the French and German governments to advise people to switch browsers last month.
While IE still dominates the browser space, its market share has seen a steady decline; from 68.5% last March to 62.12% in January. Firefox hasn't seen too much change in their market share over the last year; Mozilla's browser suffered a one percent drop from their 23.30% in March mid year but caught back up to 24.43% last month. Chrome, however, held 1.62% in March 2009 and can now claim 5.22%. Google's browser owes most of its jump to OS X users who did not have access to it until last spring.
I'd like to see Google Chrome's market share continue to grow and challenge Microsoft to create a more user and security friendly Internet Explorer. While in corporate terms the Internet giant and computing czar are on a level playing field, Google's Internet browser has a ways to go to catch up to Microsoft's institution.
Google's scrappy little browser could be the motivation Microsoft needs to create a level browser one should be able to expect from a company with resources like Microsoft.
It's my opinion that the best thing to happen to any big company is a little competition. It keeps them from getting away with laziness and keeps prices and expectations in the market fair.
But then again . . . my opinion on the matter may be a little biased.