Free Network Monitoring Tools
WhatsUp Gold free network monitoring tools are designed to make your job easier. These are some of the best tools for helping you manage network bandwidth, Syslog data, configuration files, virtual machines and more. Get the information you need to solve problems. Download some of the best free network tools for network administrators from the makers of the award-winning WhatsUp Gold network management software.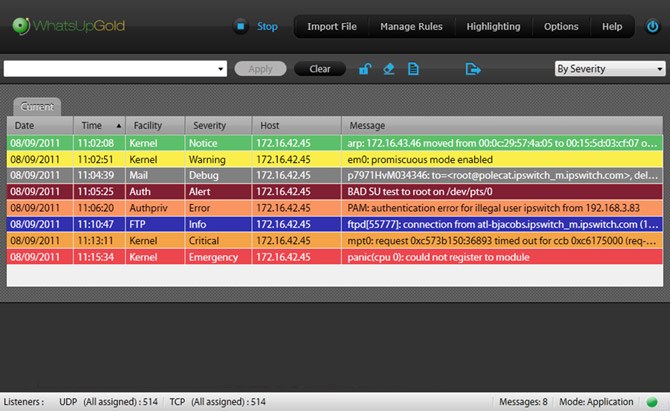 Syslog Server
Collect, save, view or forward syslog messages from anywhere on your network.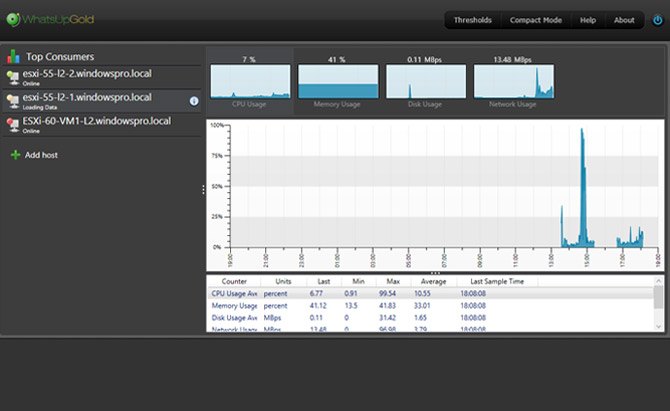 Virtual Machine Manager
Ensure a reliable and efficient virtual infrastructure by monitoring which business-critical resources are being hogged by virtual machines.