As long devices have been connected by networks, people have recognized the need for some sort of network management and monitoring technology. There's only so many times you can get up from your desk and check on a device on the other side of the office before you realize there has to be a better way. trial-by-error is not exactly the best way to run a network.
And with the advent of the internet in the 1980s, people worldwide found themselves in dire need of a better way.

In the Beginning, There Was SNMP
In the early days of the internet, different working groups developed several different solutions for the problem, but there was no universal standard.

It wasn't until 1988, that the Simple Network Management Protocol or SNMP became the new standard, based on the recommendations of the Internet Engineering Task Force.

A plain-English explanation of SNMP is that it is basically a way of carrying network management information between devices. Essentially it is the "language" of network management.

In the years and decades since its initial development, SNMP has continued to be developed and refined, to the point where the protocol is now anything but "simple."

Today, most network components have built-in SNMP capability, and most network monitoring software includes SNMP in their features list.
The 90s—True Network Monitoring Emerges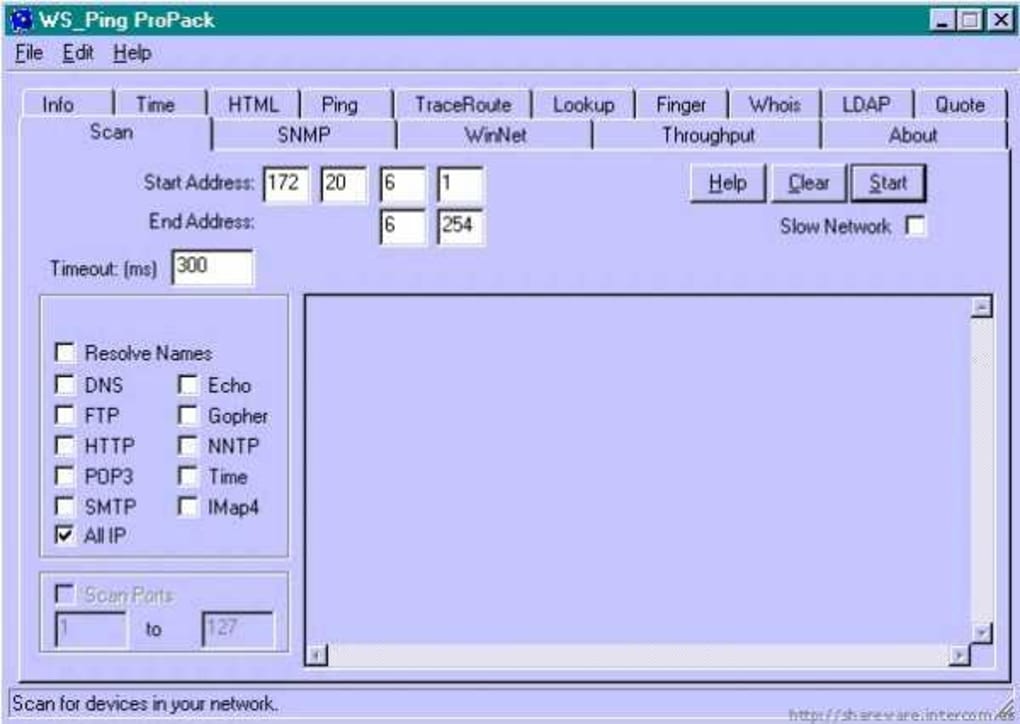 The '90s saw the development of many network monitoring tools such as nmon, MTRG, Big Brother, and WS_Ping, which all used SNMP as a primary method for monitoring WS_Ping would eventually go on to become WhatsUp Gold. The network monitoring tools of the 1990s could keep track of the performance of the network hardware and resources and also monitoring the health and performance of multiple physical communication interfaces, while at the same time providing the kind of traffic data that would allow the system to adequately manage the user load. But they were, by-and-large, designed for local area networks. This information was often presented in simple text-interfaces, but more complex graphical interfaces also began to emerge
The 21st Century—Changing Needs
By the beginning of the 21st century, however, it was becoming clear that the monitoring needs of websites and Internet-based services were not the same as those of a typical office LAN. This led many network monitoring tools to extend support to standard Internet protocols, and often to build out Web-based interfaces. Those interfaces became increasingly complex, with the ability to provide dashboards of important metrics, as well as visual maps of the network, displaying connections and bandwidth. And that, is essentially where many network monitoring tools still stand.

Where to From Here? Growing Complexity in the Network Means New Challenges in Monitoring

As we're all aware, the world has become a lot more complex in the past decade, technologically and otherwise. And IT is no different. Even before the pandemic, IT departments have been experiencing a sea-change in network connectivity models for years, as the rise of cloud computing, software-defined tools, and hyper-converged infrastructure, among other things, upset traditional network architectures. In many ways, monitoring network performance is more important to the success of businesses than ever before, but as the network becomes more complex, so must the monitoring system.
In the past, many organizations achieved network monitoring using a combination of various applications, including open-source, or even home-grown monitoring tools. But these siloed monitoring stacks are no longer sufficient or indeed even very relevant.
Today, 93 percent of enterprises have a multi-cloud strategy; 87 percent have a hybrid cloud strategy, according to recent research. What that means is that the "network" is no longer constrained by the corporate firewall— and network visibility can't be either.

In hybrid environments, a well-performing network is still critically important to digital business projects but, the level of network agility and visibility often fails to meet the requirements of these initiatives. Siloed network monitoring stacks, with one tool for monitoring your network devices, another for applications, and more for each individual cloud platform connected to your network can obfuscate your visibility into the overall goings-on of your network, and how your cloud and on-premise resources are working together.

The key to future-proofing network monitoring is investing in network monitoring tools that provide the required level of visibility in hybrid environments, including edge network and cloud network monitoring.

Even in on-premise networks, the type of devices that connect to the network is changing. A plethora of mobile, IoT, and operational technology (OT) endpoints now connecting to the network, and they're not bound by traditional endpoint and infrastructure components. This influx of devices forces the network to accommodate new types and patterns of traffic, which can be difficult for NM tools to ingest and analyze.
Software-defined architectures, such as SD-WAN can be particularly difficult to monitor and manage. Virtualization, too, can cause challenges invisibility, especially when attempting to monitor VMs with SNMP.

Finally, as digital business initiatives become increasingly critical to LOBs, they are looking more and more toward IT operations, and network operations, to help realize these projects. As such, network operations teams' ability to guarantee the performance of the network and the applications that run over them become more important. To meet this guarantee, network monitoring needs to rise above the basic levels of infrastructure monitoring. It also needs to provide more application-level views.

WhatsUp Gold: Future-Proof Network Monitoring
WhatsUp Gold is a comprehensive, end-to-end monitoring tool that gives full visibility into your network, from your core, on-premise devices, to virtual machines, to the cloud. Progress focuses a lot of time and energy on making our product easy to deploy and operate, but that doesn't mean it's not capable. With WhatsUp Gold, Advanced discovery capabilities that automatically place everything connected to the network on a unique interactive map so users can see their entire IT environment in context. They can then initiate troubleshooting and administrative workflows directly from the map to accelerate workflows and time to answers. Want to try it for yourself? Check out a free trial here.