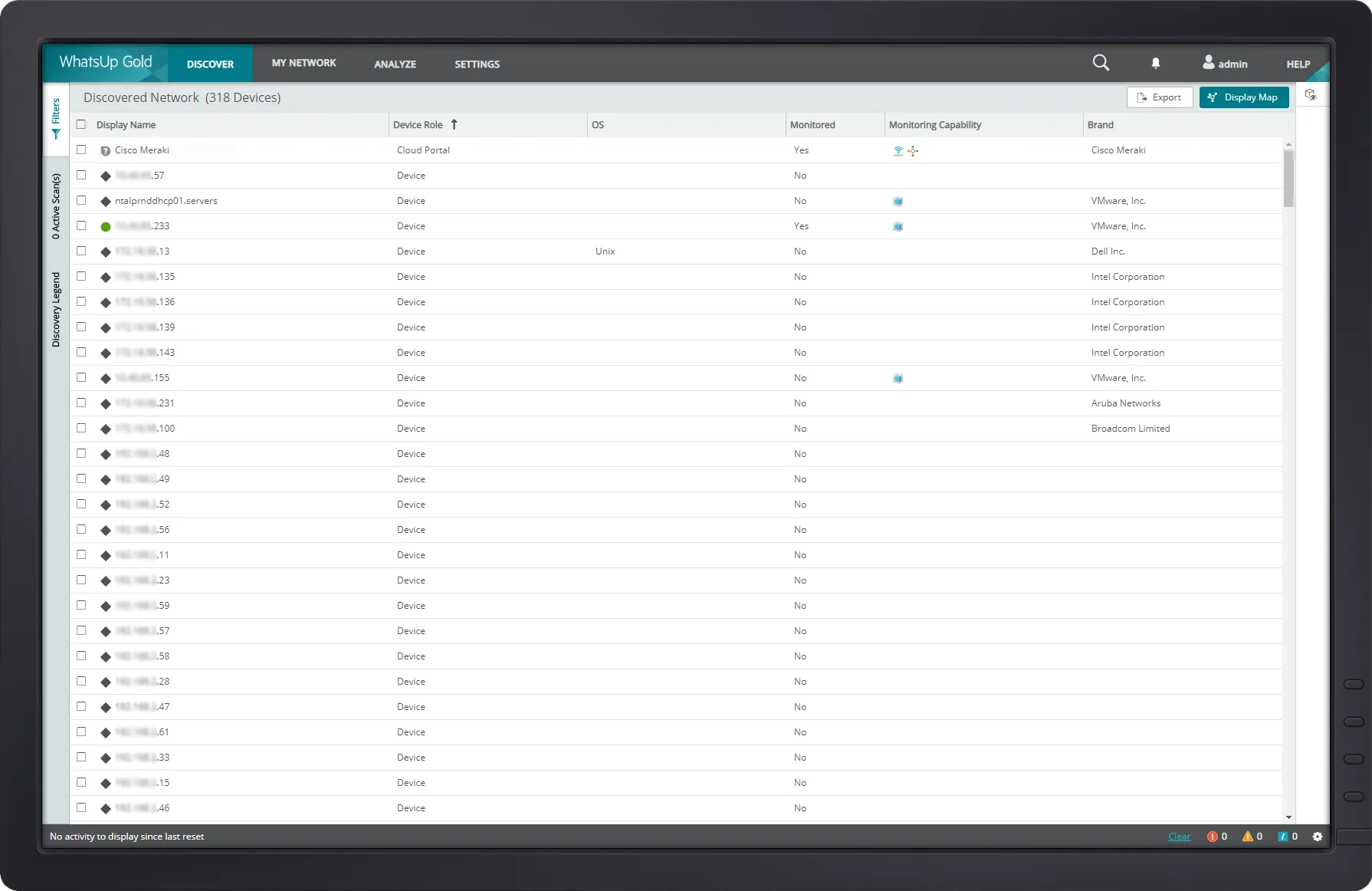 List of discovered devices
Automated Device Discovery
Automatically discover all devices on your network and how they are connected with WhatsUp Gold's powerful Layer 2/3 discovery scan.
WhatsUp Gold uses SNMP to query each device for detailed inventory information. It collects and reports on device type, vendor, serial number, firmware and hardware rev, and the modules installed on the devices.
Once the discovery scan is completed, WhatsUp Gold automatically generates detailed topology maps of your network.